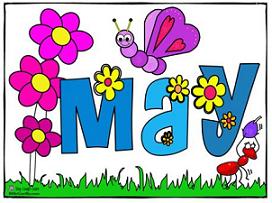 WELCOME TO PK-4
WEEK OF MAY 27-30,2019
WOW-It's hard to believe school will be ending this week! We will spend these last few days exploring upcoming summer activities. Working with your child during the summer will help promote a smooth transition into Kindergarten. We have had an awesome year together in PK-4. Your children have been a joy to teach. The class was very successful in reaching many learning milestones this year. Good luck and best wishes in the coming years.
THIS WEEK: Summer Fun!
LETTER OF THE WEEK: Review(A-Z)-letter and sound recognition.
NUMBER OF THE WEEK: Review(#0-20)-numerical and written recognition.
SIGHT WORDS: Review all sight words.
HANDWRITING PRACTICE: Trace first/last name,review letters and numbers.
IMPORTANT UPCOMING DATES AND EVENTS:
*May 27-NO SCHOOL
*May 29-Mass@8:30am. School Uniform.
*MAY 30-LAST DAY OF SCHOOL-NOON DISMISSAL.
JUST A REMINDER:
*Please check our Class Page&Heart2Heart newsletter for important dates/events/good news happenings at SHCS-Crosby*Box Tops and Tyson labels are collected throughout the year to benefit SHCS*Spirit Dress Day-1st&3rd Fridays of the month*Water only at this time for morning snack*No red juice on the carpeted areas of the school*Thank you.
Growing In Virtues,
Mrs. Linda Kelm